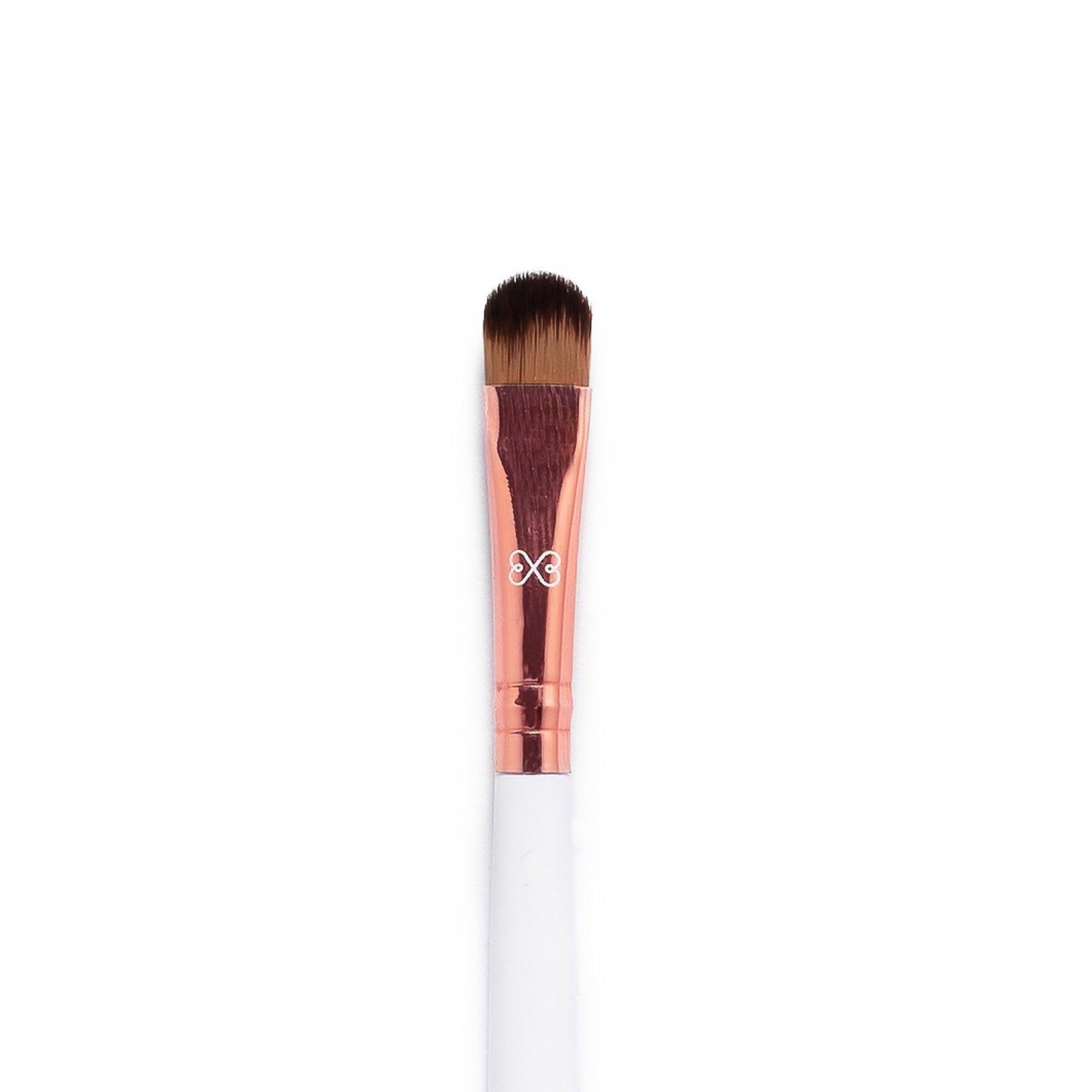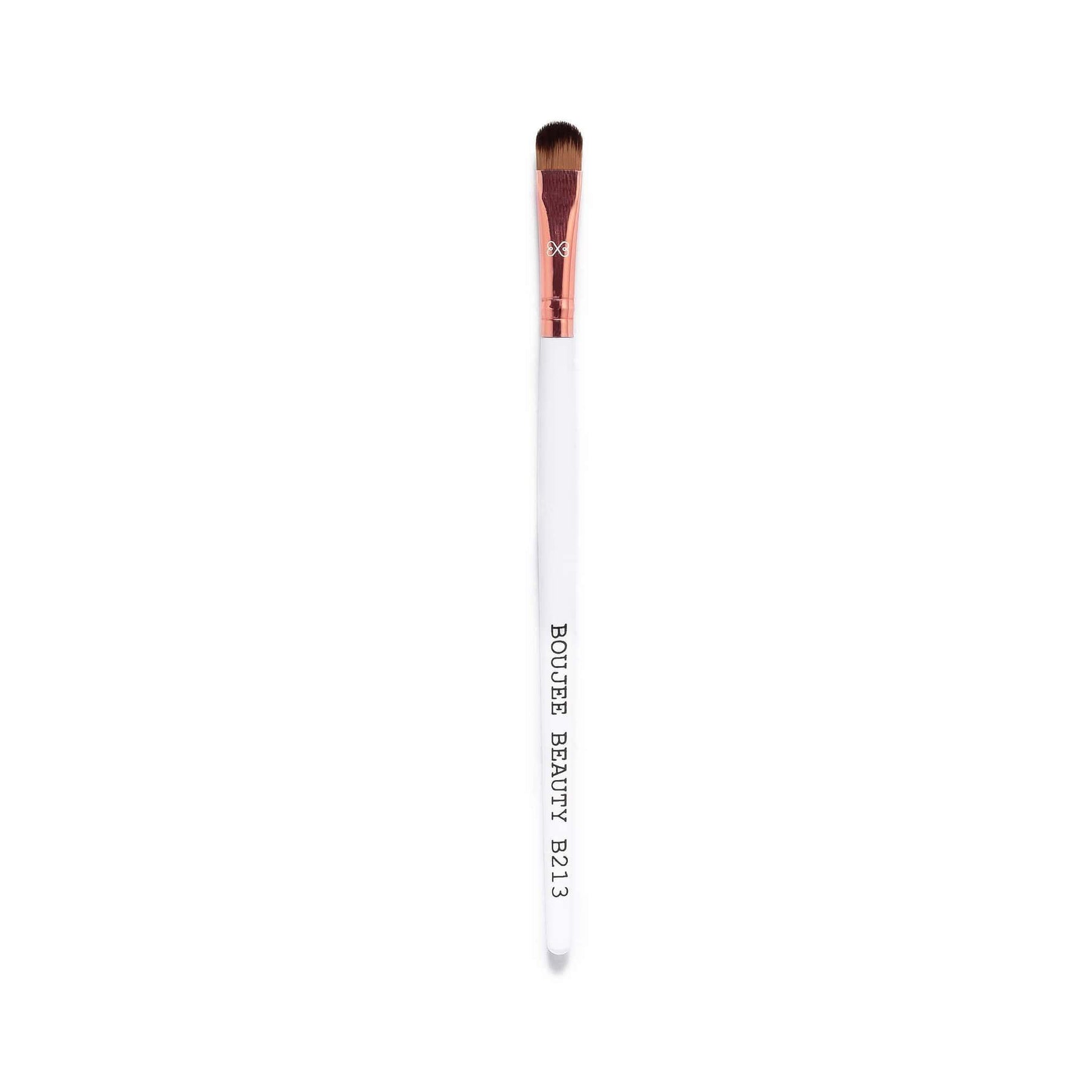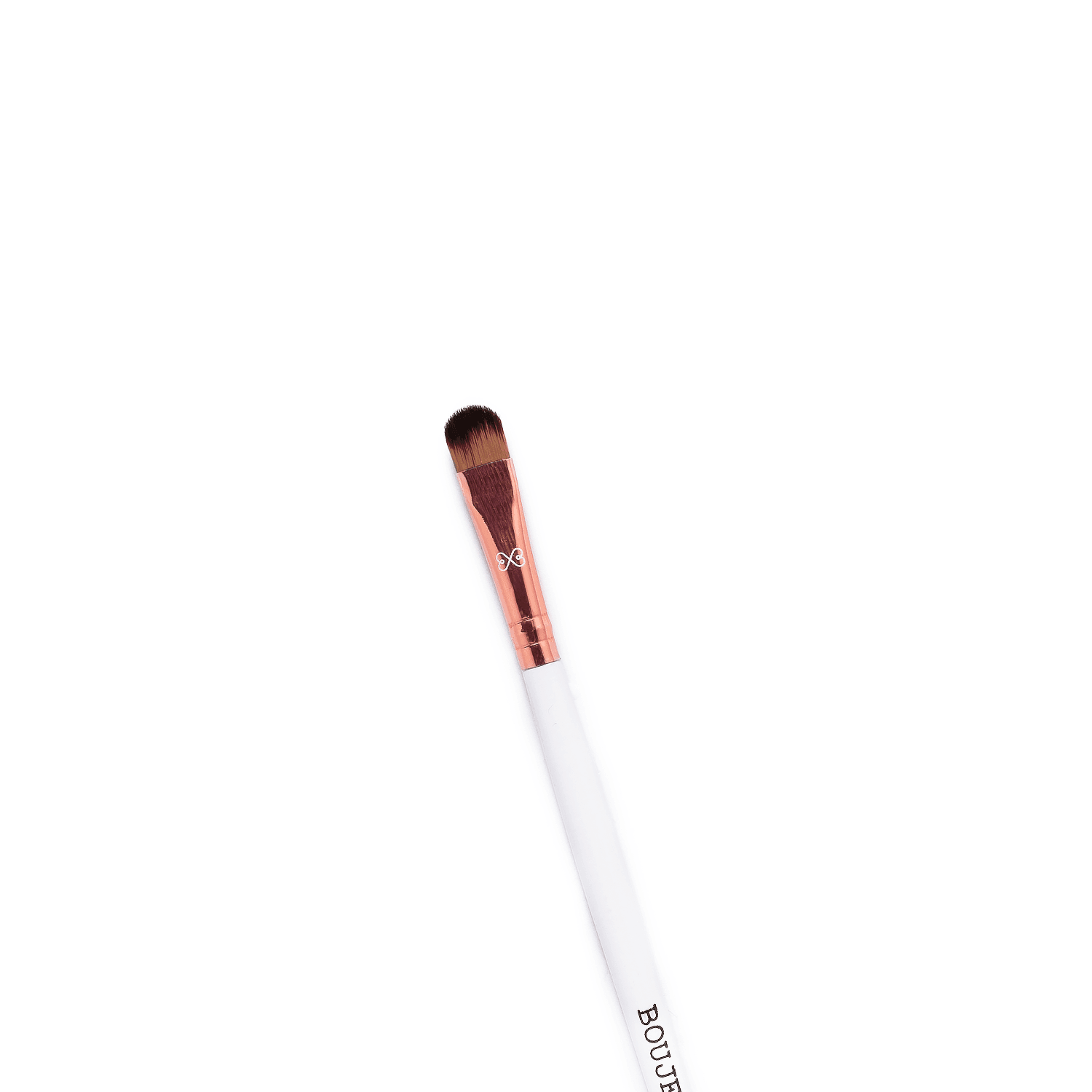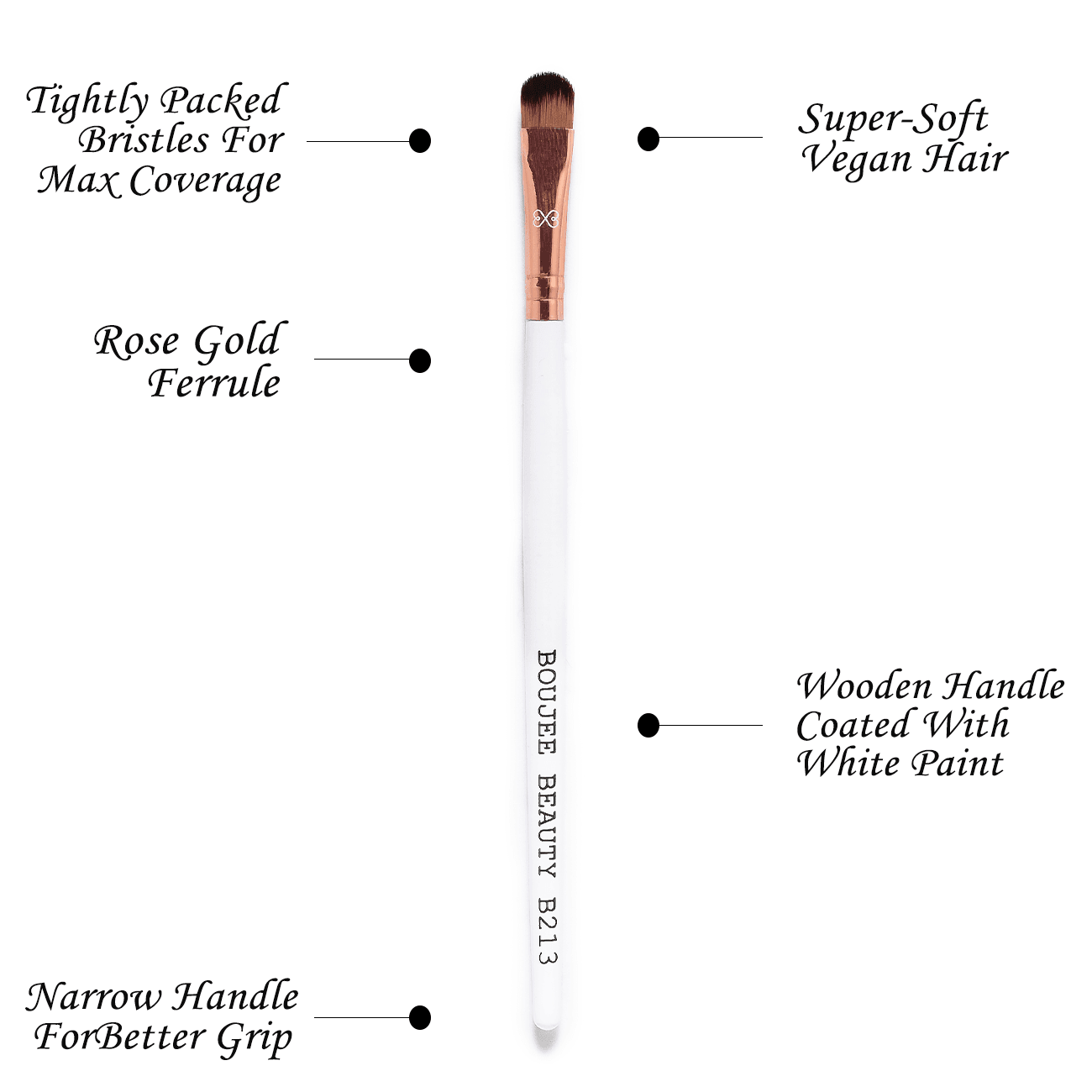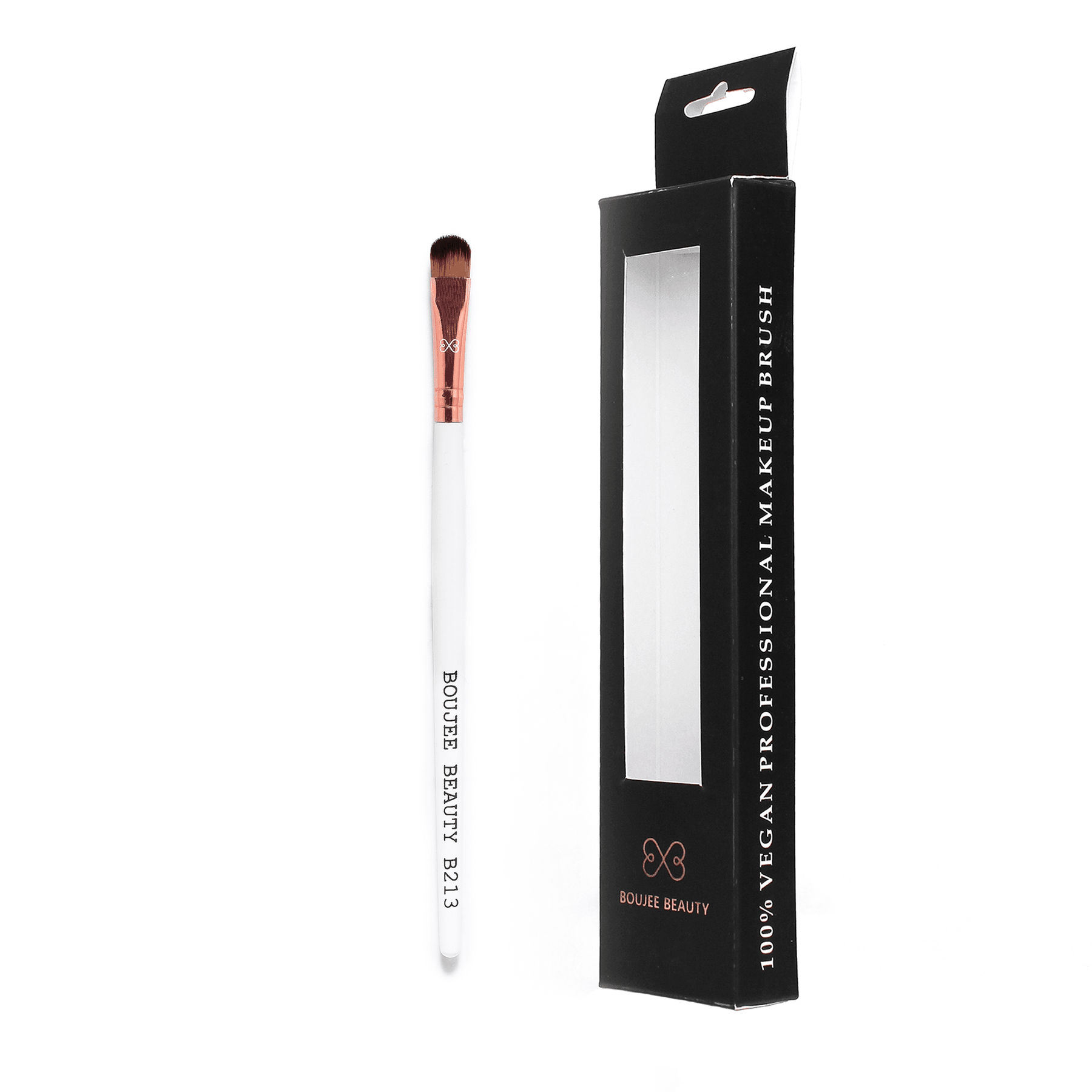 Fool Proof Cut Crease Brush
Cut Crease Brush for cut crease makeup
In stock
Looking for a precise brush for cut crease?
This Fool-Proof Cut Crease brush is designed to achieve that precision. It is thin and yet stiff, round on the top which makes it an ideal eye makeup brush for cut crease makeup look. It is called Fool-Proof because it is so precise that no one mess up cutting the crease with this cut crease brush.
Features:
Perfect for cut crease makeup look
Flat top with stiff bristles helps in achieving the precision in cut crease look
Can be used for 

pigment / glitter application
All our brushes are Vegan, 100% Cruelty-Free, Super-Soft, Multitasking and Durable
Brush Dimension:
| | |
| --- | --- |
|   Brush Hair |     0.8 cm |
|   Ferrule |     3.0 cm |
|   Handle |   11.0 cm |
*Note: As the brushes are handmade, dimensions may vary slightly
In order to make brushes last a long time, kindly follow below tips
Use a mild shampoo/ brush cleansing liquid and silicon pad to clean brushes (avoid harsh chemicals)
Please do not soak brushes in water. If brushes are exposed to water for a long duration, the glue weakens over time and the paint on handles may crack. This will directly affect the longevity of the brush.
For washing brushes, dip the hair in water, put brush cleansing liquid on silicon pad and swirl the brush in round motions, wash off the brush and lay it down on a clean towel. (Avoid keeping wet brushes vertically)
Once dried, store brushes safely in brush holder or a closed container.
All our brushes have 6 months warranty from the date of invoice. Please check the details here: Warranty Policy
Designed By : Boujee Beauty, India
Country Of Origin: PRC
Excellent brush. I refer this brush to my student also.i am fully satisfied with the quality .
Very Good
Boujee beauty products are very good & at good discount ..i order brushes ...i like them too so u guys must try once 👍
Soo Flat and Precise
This brush is hands down the winner. It is so flat and precise perfect for that awesome cut crease
This is simply WOW
great brush for that perfect cut crease. It is so damn flat. It cuts the crease perfectly