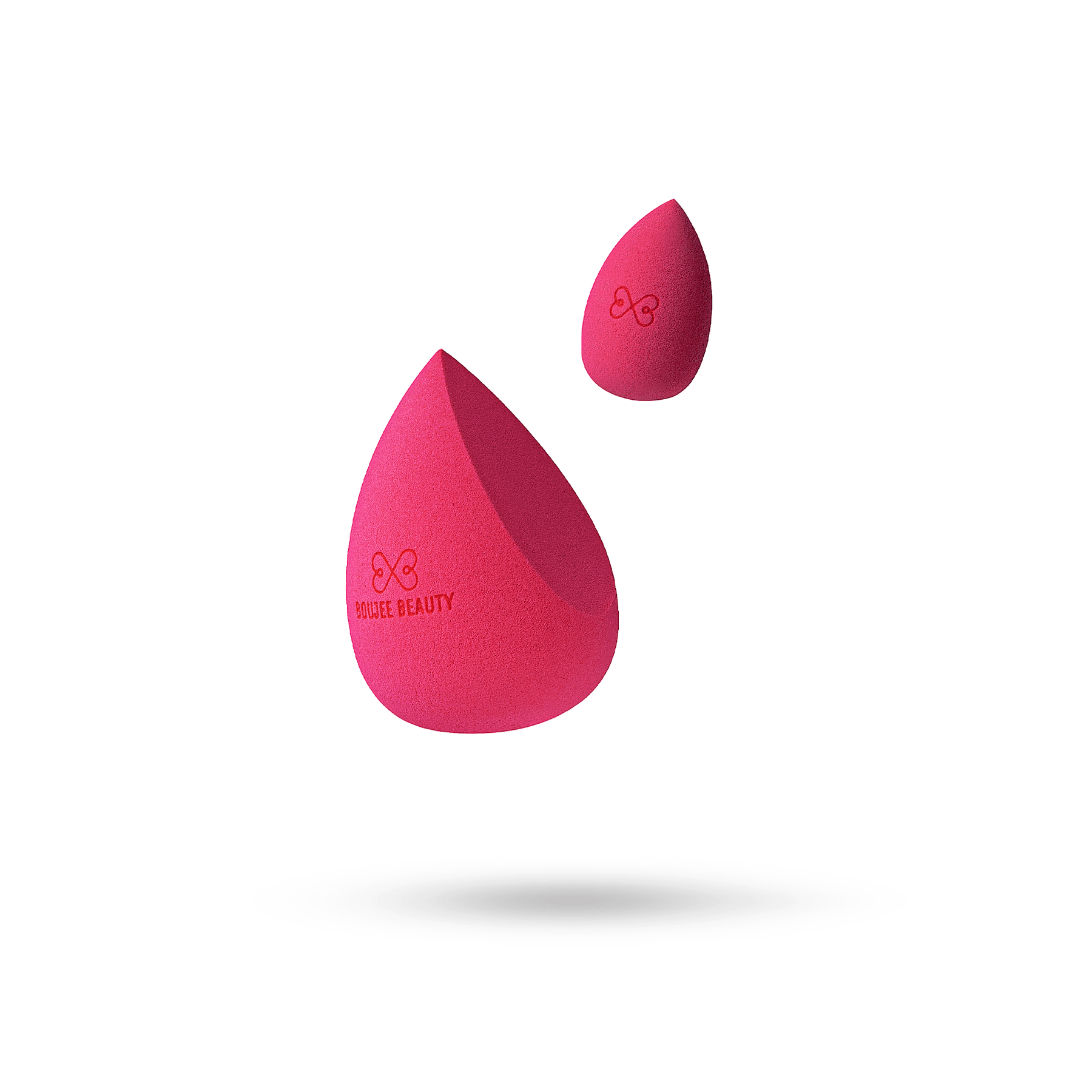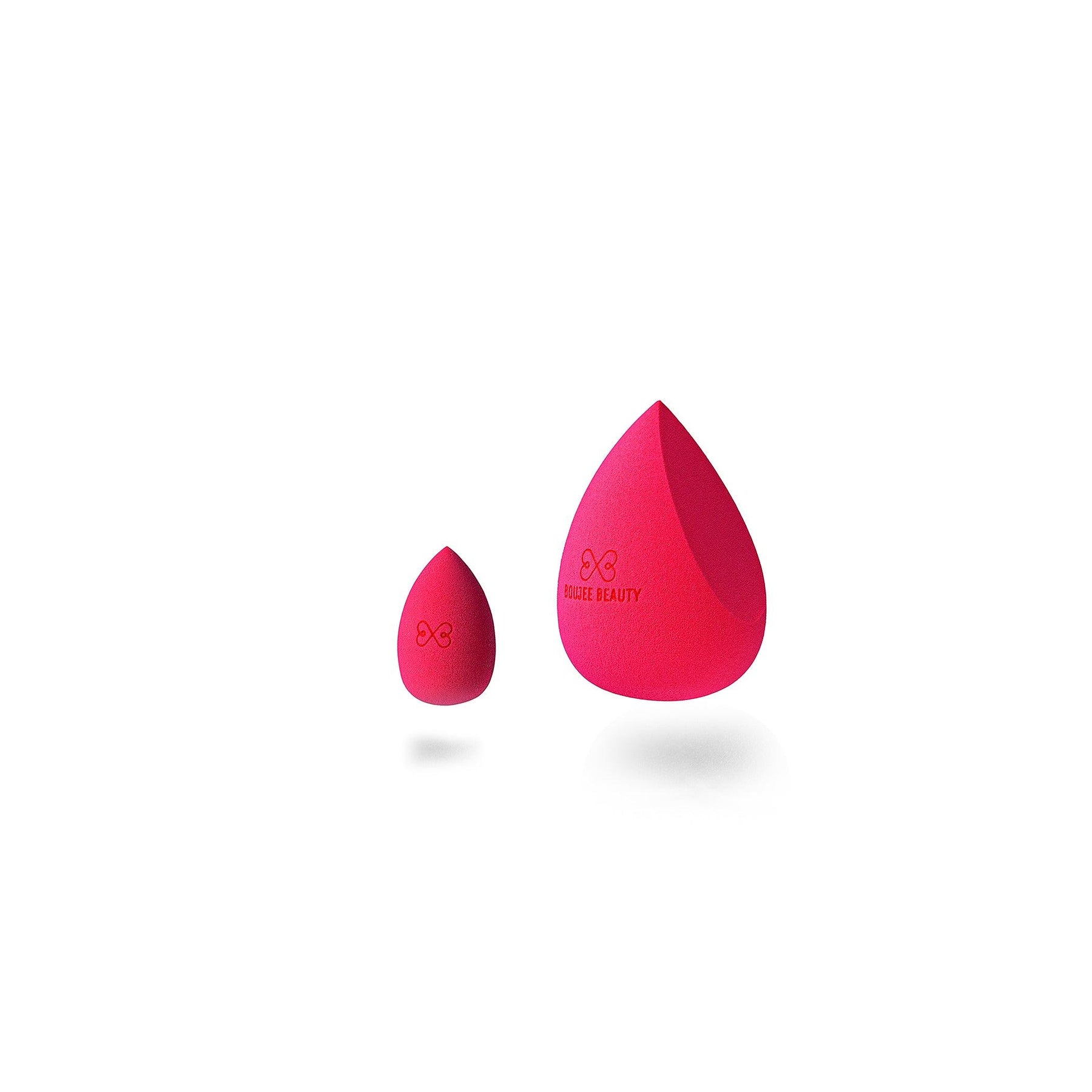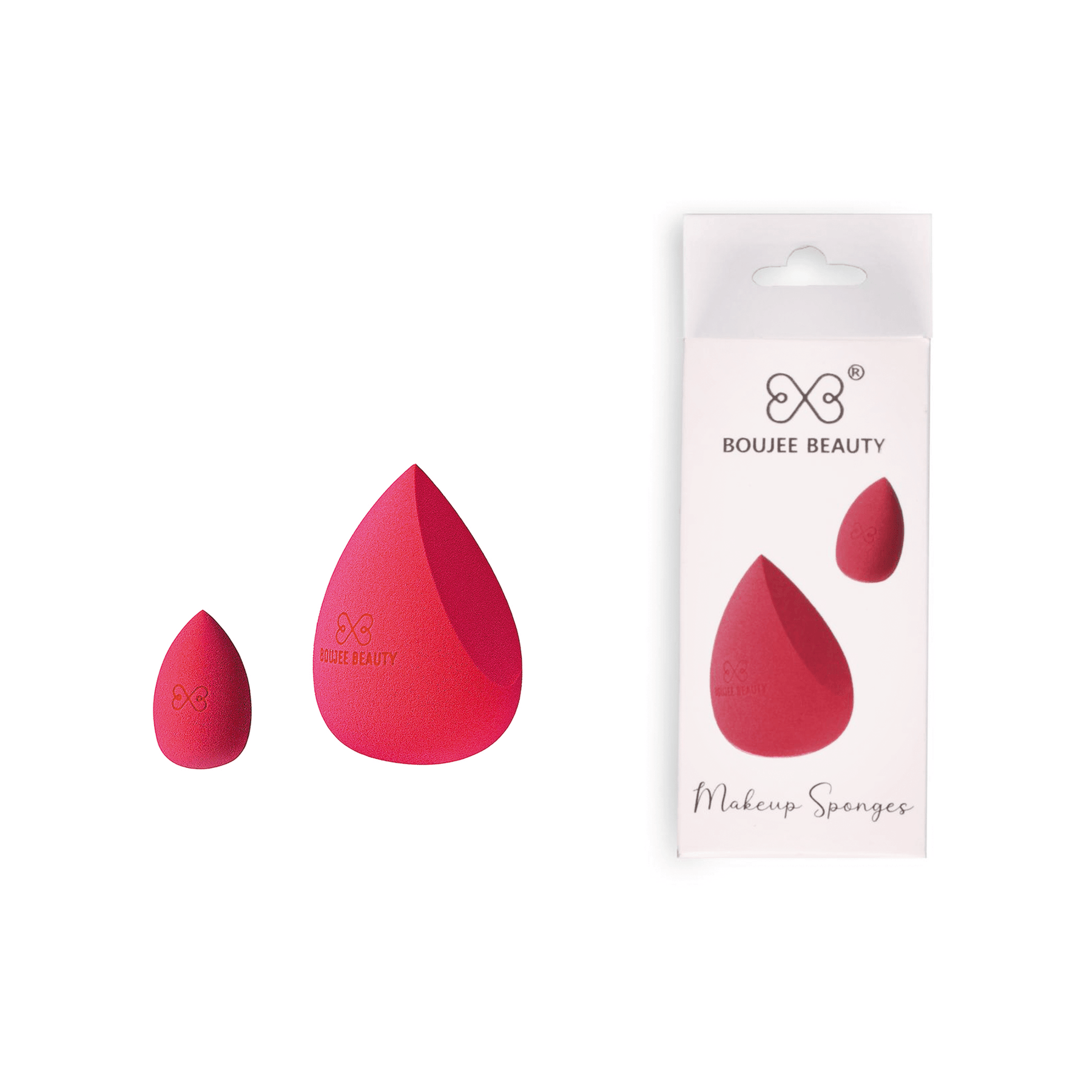 2Pcs Pink Makeup Sponge Set
Pink Makeup Sponge Set used for blending foundation, concealer etc
In stock
This 2Pcs Pink Makeup Sponge Set comes with a foundation sponge and a sculpting sponge. Be it blending foundation, concealer, baking or application and blending of highlighter and blush or sculpting your face, this pink makeup sponge set does it all in a jiffy!
Features:
Big makeup sponge (aka foundation sponge) has both - a flat angled side and round side as well which can be used to blend foundation, concealer, baking or application and blending of highlighter and blush.
Small makeup sponge (aka sculpting sponge) can be used with contouring products to sculpt your face, blend the foundation or concealer in small or difficult areas of your face effortlessly.
Both beauty blender / makeup sponges expand when soaked in water.
The pink sponge set comes with a reusable transparent container so you can carry it anywhere easily!
Our makeup sponges are Latex-Free
Sponge Dimensions:
  Big Sponge
 4.0 cm * 6.0 cm (D*W)
  Small Sponge
 2.0 cm * 3.0 cm 

(D*W)

  Color
 Pink (Boujee Cerise)
Best Part: Our sponge set supports our PAWSSIBLE Initiative. Please click on the link to learn more about our initiative. Learn More
In order to keep your makeup sponges clean and germ-free, you can follow the below steps:
Take warm water in a bowl, add a mild soap or cleanser to it.
Then place your beauty blenders in it for about half an hour. This will ensure that all the excessive makeup product from your sponge gets unclogged.
Once done, squeeze out the water from the sponge, run it under tap water for a few seconds, and let it air dry completely before using it again
Designed By : Boujee Beauty, India
Country Of Origin: PRC
Very soft
Saw a MUA using it on Insta so gave it a try. Absolutely worth it. Quick blending. Love the small sponge so much..
Good Quality and So Soft
Feels so soft ! The small sponge is really nice to blend near the eyes.