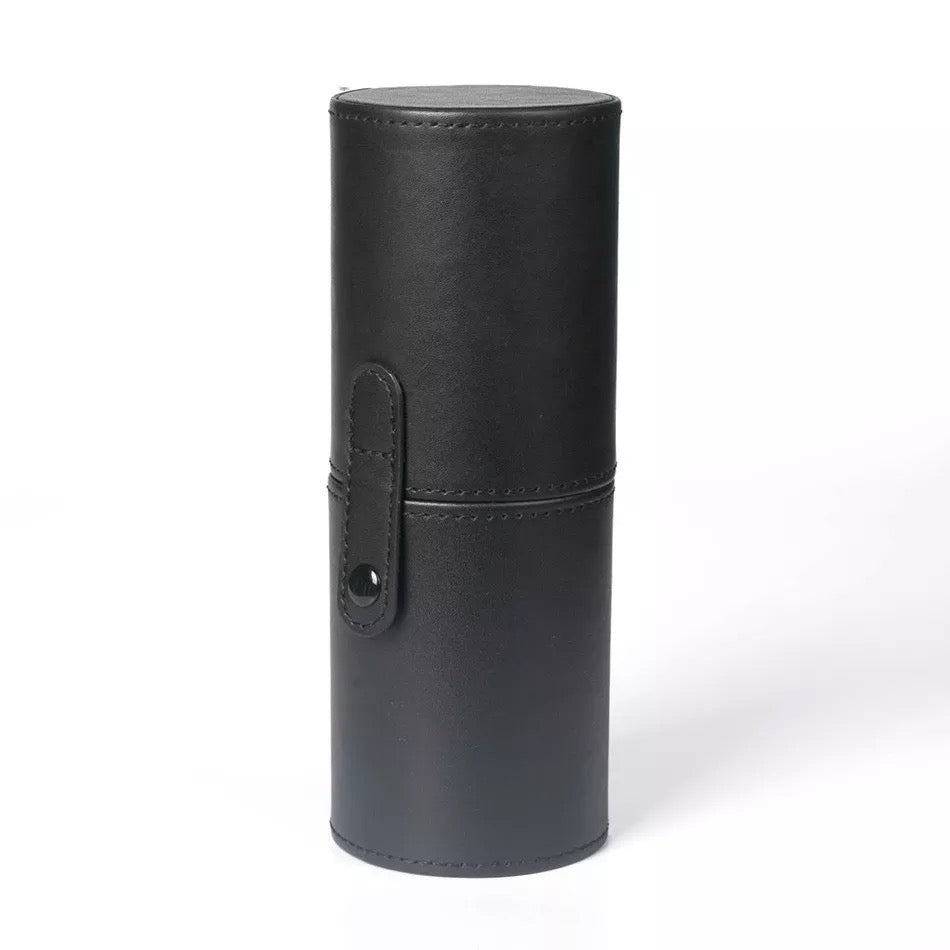 Cylindrical Makeup Brush Holder - Travel Case
Makeup Brush Holder for Travel keeps your brushes safe
In stock
Want to keep your Makeup Brushes Safe?
This Cylindrical Makeup Brush Holder (aka Travel Case) is all you need to keep your brushes safe. This travel brush holder helps in easily carrying your brushes while you travel ! It saves the brushes from dust. This makeup brush holder or travel holder can accommodate up to 18 brushes.
Features:
This 2 in 1 makeup brush holder for travel converts to a travel case by simply snapping the cups together and stands for makeup tools by putting both the cups detached while doing makeup

This travel case for makeup brushes has a solid stainless steel button on both sides for convenient closure and brush safety

It helps to protect your makeup brushes from any kind of deformation while you travel and does not take up too much space.

Material: PU Leather
Dimensions: Diameter: 08 cm | Height: 23 cm
*Note: As the holder is handmade, dimensions may vary slightly
Designed By : Boujee Beauty, India
Country Of Origin: PRC
Nice Holder
Loved the brush holder ! Can easily accommodate 20 brushes - big and small :)