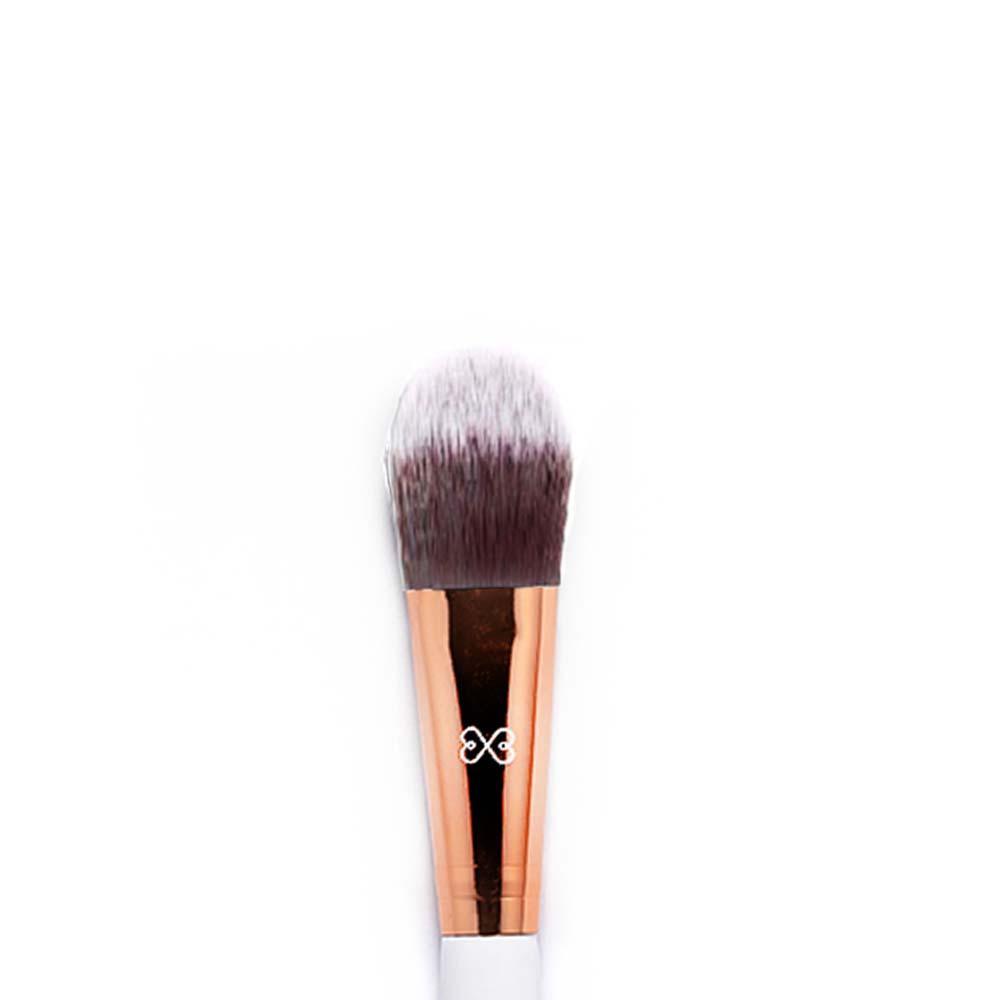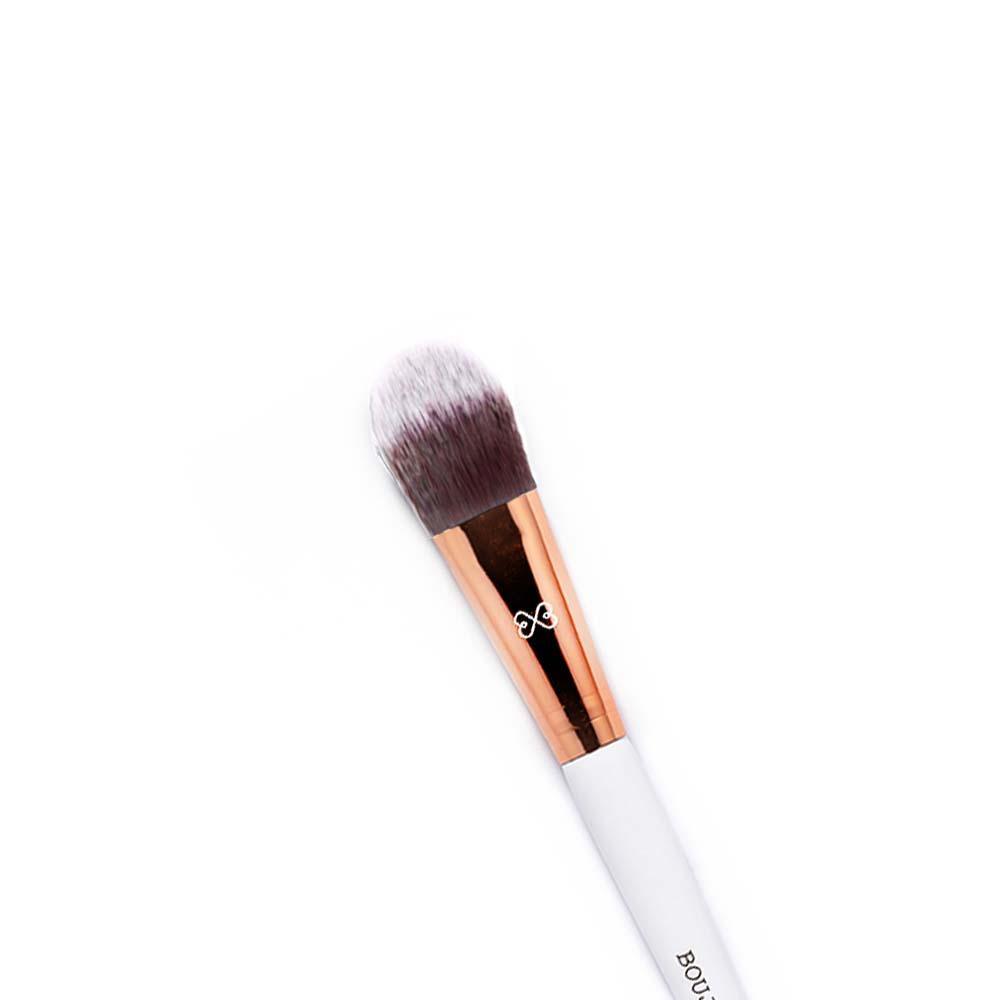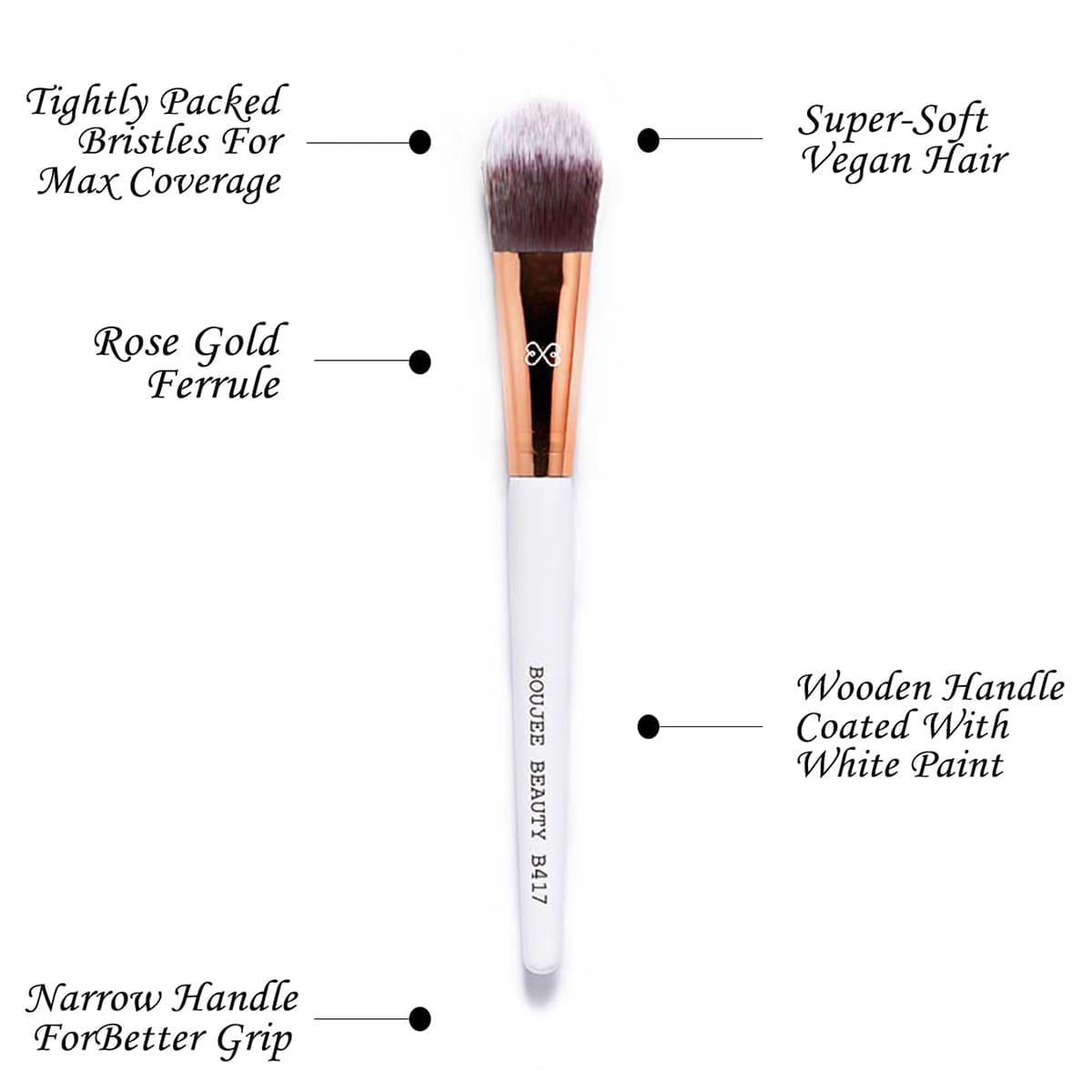 Flat Foundation Brush
Flat Foundation Brush for applying foundation
In stock
Introducing our fabulous Flat Foundation Brush – the secret weapon for your makeup routine! Prepare to be whisked away by its oh-so-soft synthetic bristles that feel like a gentle caress on your skin. With its flat shape and wide surface area, this brush is like having a personal fairy godmother for your face, effortlessly blending and buffing foundation to perfection. This face makeup brush is designed to fit snugly in your hand, making you feel like a pro makeup artist in no time. Say goodbye to streaks and patches, and hello to a radiant complexion fit for a queen!
Features:
Ergonomic Design:

This foundation brush is designed with an ergonomic handle, offering a comfortable grip and precise control during application, making it suitable for both professionals and beauty enthusiasts.
Flawless Application: The flat shape of the brush allows for versatile and effortless application, ensuring even and smooth blending of liquid, cream, or powder foundations for a flawless complexion.
Buildable Coverage: The wide surface area of the brush provides consistent and buildable coverage, allowing you to achieve your desired level of foundation application.
Vegan & Cruelty-Free: All our makeup brushes are

 

Vegan, 100% Cruelty-Free, Super-Soft, Multitasking and Durable
How To Use:
After preparing your skin, s

queeze a small amount of your chosen foundation onto the back of your hand or a clean palette.

Dip the bristles of the Flat Foundation Brush into the foundation on your hand or palette. Gently swirl or tap the brush to evenly distribute the product onto the bristles.

Starting at the center of your face, apply the foundation in downward strokes or gentle circular motions. Use the wide flat surface of the brush to evenly distribute the product on your forehead, cheeks, nose, and chin. Blend the foundation outwards towards your hairline and jawline for a seamless finish.

Once the foundation is applied, use the brush to blend and buff the product into your skin. Use light, circular motions to ensure even distribution and to blur any visible lines or streaks.

Take a moment to assess your foundation application in natural lighting and make any necessary touch-ups or adjustments for a flawless finish.
Brush Dimension:
| | |
| --- | --- |
|   Brush Hair |     2.4 cm |
|   Ferrule |     4.5 cm |
|   Handle |   10.5 cm |
*Note: As the brushes are handmade, dimensions may vary slightly
In order to make brushes last a long time, kindly follow below tips
Use a mild shampoo/ brush cleansing liquid and silicon pad to clean brushes (avoid harsh chemicals)
Please do not soak brushes in water. If brushes are exposed to water for a long duration, the glue weakens over time and the paint on handles may crack. This will directly affect the longevity of the brush.
For washing brushes, dip the hair in water, put brush cleansing liquid on silicon pad and swirl the brush in round motions, wash off the brush and lay it down on a clean towel. (Avoid keeping wet brushes vertically)
Once dried, store brushes safely in brush holder or a closed container.
All our brushes have 6 months warranty from the date of invoice. Please check the details here: Warranty Policy
Designed By : Boujee Beauty, India
Country Of Origin: PRC
Good brushes
There brushesh quality is very good worth buying